Originally reported by-Marijuana Stocks | Cannabis Investments and News. Roots of a Budding Industry.™
Will These Pot Stocks to Watch Make Big Headway in the Cannabis Industry?
The past six months in the cannabis industry have been extremely pivotal to market success. Because of the COVID pandemic, demand for marijuana in the U.S. has shot up dramatically. This is because more people are at home than ever before, leading to more people consuming cannabis than in many years prior. In the U.S., major marijuana retailers like Trulieve Cannabis Corp. (TCNNF Stock Report), Green Thumb Industries Inc. (GTBIF Stock Report), and Harvest Health & Recreation Inc. (HRVSF Stock Report) have been at the forefront of this retail madness. 
[Read More]
And because of it, many retail pot stocks have posted much higher than expected earnings amounts. This has led to a new introduction of bullish sentiment into the cannabis industry. And while we don't know just how long this bullish sentiment will last, we do know that in the short term things look quite good. In the U.S., the upcoming election could mean even more good news for cannabis stocks. 
With several states set to vote on legalizing marijuana, there could be more states than ever before in the U.S. that sell cannabis legally. Historically, these votes have gone mostly according to plan. Although this year could be different, all we can do is use the past to make educated guesses about the future. With that in mind, here are two marijuana stocks that may be able to offer different value points to investors. 
A Big Name Marijuana Stock to Watch 
Tilray Inc. (TLRY Stock Report) is one of the largest Canadian marijuana producers in the industry. The company was listed on the NASDAQ back in July of 2018, and quickly became touted as being the first medical marijuana stock to trade on the exchange. In October of 2018, TLRY stock shot up in value by over 400% before climbing back down.
Over the past few months, shares of TLRY stock have been bouncing around from highs to lows. In the past week or so at the end of September, we have begun to see some new bullish sentiment for TLRY stock. Recently, the company saw some bearish sentiment after the CEO sold around 500,000 shares of the company.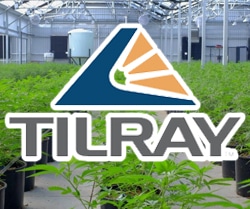 But, during that day trading only dropped by a small percentage amount before trading up by around $0.04. The most prominent reason behind Tilray being considered a pot stock to watch is its size and history in the cannabis industry. This is where long term investors tend to come in. With projections for the cannabis industry continuing to be high for the 5 to 10 year period, many investors believe that Tilray will see gains from this. Of course, this is somewhat of a gamble as TLRY stock has been notoriously volatile in the past few months. Regardless, TLRY stock remains a pot stock to watch for some. 
Another Canadian Marijuana Stock to Watch 
Aleafia Health (ALEAF Stock Report) is another leader in the Canadian cannabis industry. The company produces several health and wellness products that are offered for sale in different markets around Canada. Domestically, the company owns three licensed production facilities as well as the first outdoor cultivation facility in Canada. One of the main reasons for the company's success is that it has been able to produce extremely high margins. This includes oils, tinctures, and sprays. These products are all for sale on Aleafia's market which encompasses the largest national network of cannabis clinics for medicinal use.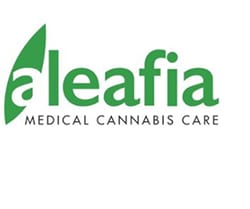 In addition, the company has markets in as many as three continents around the world which is incredibly broad. As a product producer, the company is able to be one of the most diverse marijuana stocks in the industry. In addition, it recently announced that it has launched a new line of 510 Vape Cartridges. These vape cartridges will be the first entrance for the company into what is aptly named as Cannabis 2.0. CEO Geofrrey Benic, stated that "this is an important milestone which represents the first step in our entering the adult-use market in a meaningful way, while strengthening our expanding medical cannabis market share." Because of this, many investors continue to view it as a pot stock to watch. 
What This Means About the Future of the Cannabis Industry 
These two pot stocks are only a few of a much larger cannabis industry. Investors should always be searching to identify where the most value is hiding amongst popular and unpopular marijuana stocks. Because there are so many companies in the industry, there are quite a lot of options when it comes to finding a pot stock to watch. With that in mind, investors should always do the utmost research to figure out what marijuana stock is right for them and their portfolio. 
The post  What Can These 2 Marijuana Stocks Offer Investors? appeared first on Marijuana Stocks | Cannabis Investments and News. Roots of a Budding Industry.™.
Hey there
If you appreciate PaulCannabis.com, why not consider a small tip of a dollar or 2? It helps to maintain the sites expenses, keeps the site clean of 3rd party banner advertising and makes the site fast loading and FREE!