Originally reported by-Marijuana Stocks | Cannabis Investments and News. Roots of a Budding Industry.™
How Fresh Tech is Changing the Cannabis Industry Landscape
Technology is one of the biggest factors in the growth of any industry and the cannabis industry is no different. In the past few years, the technology pushing growth with some of the largest marijuana stocks has changed dramatically recently, COVID has resulted in a number of new technological advancements being made in the cannabis industry. This tech is being used by industry-leading pot stocks like Curaleaf Holdings Inc. (CURLF Stock Report), Planet 13 Holdings Inc. (PLNHF Stock Report), and Village Farms International Inc. (VFF Stock Report). Since COVID, demand for marijuana has shot up greatly in North America.
[Read More]
With people not being allowed to purchase cannabis in the same way as before, companies have had to adapt to the new cannabis landscape. This means offering online ordering and delivery services to consumers. In addition, technology has helped to usher in a new era of products into the cannabis industry. This includes consumer products as well as ones that help manufacturers grow or produce cannabis. With tech playing such a pivotal role in the cannabis industry's future, let's take a closer look at what could change in the next few years.
Technology Spotlight: New Ways to Grow Marijuana Push Pot Stocks, Forward
New tech has helped consumers and producers of cannabis grow their own products. In the past few years, we have seen advancements in lighting, environmental control, and more. Grow lights, which are lights that are specifically aimed at growing cannabis, are an extremely important part of the process. In the past, these lights have consumed a great deal of electricity and require a physical switch to have them turned on or off. Now, we have seen new high capacity LED bulbs that are able to consume much less energy than before.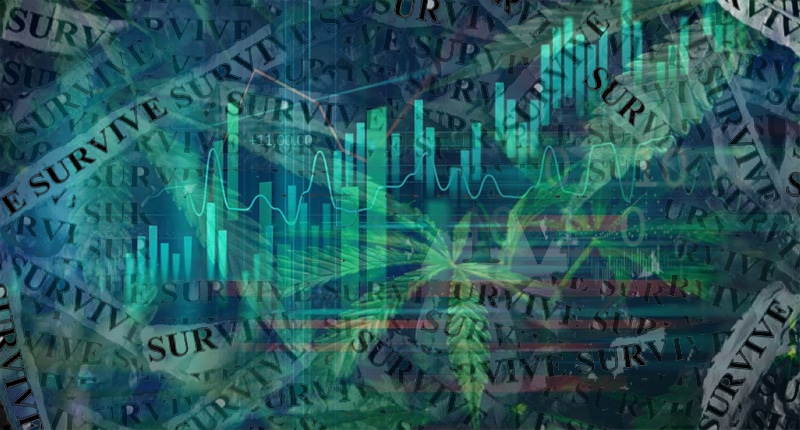 In addition, new tech is coming out that is able to take out all of the frustration of growing cannabis. This includes applications and computer-guided grow houses that do all of the complicated work to make marijuana grow. This may be a small part of the cannabis industry, but companies like Scotts Miracle-Gro Inc. (SMG Stock Report) and GrowGeneration Corp. (GRWG Stock Report) are investing heavily in the future of growing marijuana. For this reason, investors should continue to watch this area of tech in the cannabis industry.
Technology Spotlight: How Tech is Helping Consumers Get Marijuana in the Time of COVID
As mentioned before, COVID has resulted in more people than ever purchasing cannabis. This means that companies have had to find a way to sell marijuana without going against state or federal guidelines. By offering online services to customers, purchasing marijuana has never been easier. Companies have adapted by producing new websites that allow consumers to pre-order their products or have them delivered. While this was an option before COVID hit, it was nowhere near at the scale of what it is today.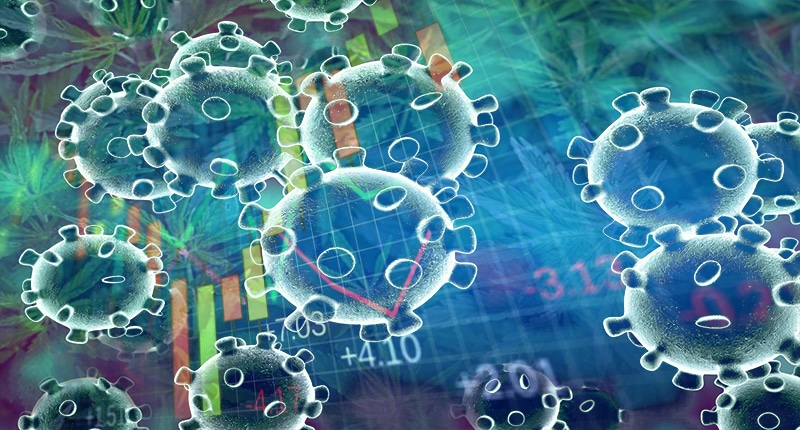 The adaptions that companies have had to make in the past few years means that the systems behind buying cannabis are more modern than ever. As the industry continues to progress, new technology will always come first. With this, pot stock investors should always keep their eyes open to what is the newest and best technology that is being utilized by companies and large marijuana stocks.
The post New Technology Continues to Dominate Marijuana Stocks appeared first on Marijuana Stocks | Cannabis Investments and News. Roots of a Budding Industry.™.
Hey there
If you appreciate PaulCannabis.com, why not consider a small tip of a dollar or 2? It helps to maintain the sites expenses, keeps the site clean of 3rd party banner advertising and makes the site fast loading and FREE!