Originally reported by-Marijuana Stocks | Cannabis Investments and News. Roots of a Budding Industry.™
Two Pot Stocks to Watch as the Cannabis Industry Progresses
The cannabis industry has changed a lot in the past few years. With the advent of new legislation, pot stocks like Green Thumb Industries Inc. (GTBIF Stock Report) and Scotts Miracle-Gro Inc. (SMG Stock Report), have been able to see major gains. This year, a lot has shifted due to the COVID pandemic. After marijuana stocks took a big fall early in the year, demand for cannabis began to shoot up significantly. Not only did this increase the market size of the cannabis industry, but many leading pot stocks like Cronos Group Inc. (CRON Stock Report), shot up in value as well.
[Read More]
This is due to the effect of the increased demand on factors like earnings and financial reports. Companies have continued to outperform market expectations in the past few months, leading to a large amount of bullish interest in pot stocks. While we don't know for certain just how long this bull run will last, we do know that in the present day, things are looking quite good. A lot of the future of the cannabis industry in the U.S. depends on what happens at the end of this year.
With the upcoming election, there could be some major updates to how the cannabis industry is able to function. This includes aspects like banking and the legality of marijuana at the federal level. In order for the cannabis industry to flourish to its greatest extent, there needs to be new laws that are created in favor of the industry's growth. With that in mind, let's take a look at two marijuana stocks to watch as the industry progresses.
A Leading Pot Stock To Watch
Terrascend Corp. (TRSSF Stock Report) saw its shares shoot up by as much as 52% in August of this year. As a leading MSO marijuana stock, investors have become increasingly bullish on TRSSF stock. One of the main reasons behind its most recent bull run is the fact that the company reported better than expected earnings. In its second quarter, the company stated that its net sales had jumped up by as much as 170% year over year. This represents a sales amount of around CA$47 million. Its adjusted EBITDA was also quite good, more than doubling to just over CA$11.4 million.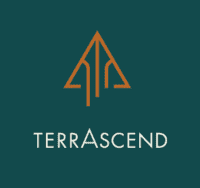 The company announced at the end of July that it had successfully opened its first Apothecarium dispensary located in the state of New Jersey. With this, it should be able to grow greatly in the East Coast market. The company also announced that it is working on upping the amount of retail locations it has in California. This should help to give it as wide of a breadth as possible. What's more, is that the company announced the completion of its New Jersey cannabis processing facility which should begin generating significant revenue in the next year or so. All of this adds up to making TRSSF stock a major marijuana stock to watch.
Another U.S. Cannabis Operator Pot Stock
Curaleaf Holdings Inc. (CURLF Stock Report) is another MSO that has seen a great deal of growth since the beginning of the pandemic. Analysts have stated that CURLF stock could be the first to report more than $1 billion in revenue within the next few years. In contrast, the company stated that it should be able to hit the $1 billion mark by the end of next year which is quite optimistic. As a dispensary operator, CURLF stock has seen a lot of the bullish market sentiment in the past few months.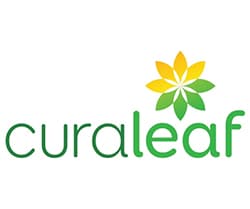 And, while the $1 billion number may seem like a lot for some, there are quite a few reasons that make it a major possibility. For one, the company has been growing at an exponential rate. In its most recent quarter, CURLF stock posted revenue of around $117 million, which is a 142% increase year over year. But, the interesting aspect is that the company has made some key acquisitions in the past few months that should help it grow even faster. In late July, CURLF stock saw some major momentum after the company completed its acquisition of the MSO Grassroots. This gives Curaleaf a presence in as many as 23 states around the U.S. In addition, this also makes Curaleaf the largest multi-state operator in the nation. For this reason, investors continue to keep an eye on CURLF stock as a pot stock to watch.
The Future of MSO Pot Stocks
These two marijuana stocks only represent a small portion of the MSO market. With a few major players occupying this space, competition is rampant. When looking for an MSO pot stock to watch, investors need to check out the company's financials to make sure it is on the right track. Investors cannot fully make a decision on a given pot stock to watch without consulting the data. But, it seems as though there is a great deal of bullish sentiment surrounding the future of the cannabis industry. The only thing we can do now is to wait and see what happens in the next few months and beyond.
The post Are These MSO Marijuana Stocks Still Industry Leaders? appeared first on Marijuana Stocks | Cannabis Investments and News. Roots of a Budding Industry.™.
Hey there
If you appreciate PaulCannabis.com, why not consider a small tip of a dollar or 2? It helps to maintain the sites expenses, keeps the site clean of 3rd party banner advertising and makes the site fast loading and FREE!