Originally reported by-Marijuana Stocks | Cannabis Investments and News. Roots of a Budding Industry.™
2 Pot Stocks to Watch As We Approach The New Year
Finding the right pot stock to watch can be challenging in today's cannabis industry. With so many marijuana stocks to choose from, there are a lot of factors that go into making that choice. Well, investors tend to focus on big-name pot stocks like Innovative Industrial Properties Inc. (NYSE:IIPR) and Curaleaf Holdings Inc. (OTC:CURLF), they often do not do the research necessary to find out the long term strategy. Leading marijuana stocks often put out these future plans to help give investors a sense of confidence in where a company is headed.
[Read More]
Grand View Research Inc. recently put out a forecast stating that the worldwide cannabis industry could reach $75 billion in value by 2027. That equals a compounded annual growth rate north of 18% over every year. This is without accounting for any legal measures that go into place during that time. With a presidential election on the horizon, many believe that the U.S. cannabis industry has a very solid long term future. While pot stocks like HEXO Corp. (NYSE:HEXO) may seem like a good choice, investors always need to do the research.
Big Name Pot Stock Watch: Aurora Cannabis Inc.
Aurora Cannabis Inc. (NYSE:ACB) is one of the largest marijuana stocks by market cap. Between 2015 and 2018, ACB stock shot up by as much as 91% to a high of $128. After this, ACB stock posted a loss in its earnings report due to a lowered demand for marijuana in Canada. A few months ago, ACB stock posted a quarterly result that was much greater than expectations. In the week following this release, ACB stock shot up by more than 200% to roughly $18.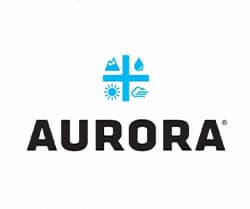 Currently, ACB stock sits around just shy of $8 as of mid-September. With this low price, many view Aurora Cannabis as a potential value buy contingent on its future potential. In the past few months, Covid has led to a greater amount of market demand for cannabis in North America. This has meant that companies like Aurora Cannabis are reporting much better numbers than previously. The hopes are that this positivity can spread into the future. With that in mind, Aurora Cannabis remains a key part of the growing cannabis industry.
Big Name Pot Stock Watch: Aphria Inc.
Aphria Inc. (NYSE:APHA) is another one of the behemoth marijuana stocks. With a market cap north of $1.3 billion, the company has brought a lot of confidence to investors in the past few months. As of august of last year, APHA stock is still down by around 25%. But, compared to the Horizons Marijuana Life Sciences ETF which is down 52% in that same time, Aphria's loss does not look as bad. The company has stated that it plans to move heavily into the derivative market in Canada and around the world.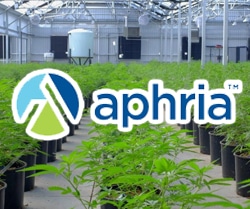 This includes everything from vaporizers to edibles and more. In addition to growing in this sector, Aphria has been working to move into Europe as well. Many believe that Europe is one of the fastest growing cannabis industries in the world. If it is able to successfully set up a foot hold there, it would be very big news for Aphria's future. While Aphria does have a lot of potential, investors should make sure that they are staying up to date with all that the company is doing.
The post Top Marijuana Stock Picks For 2020 appeared first on Marijuana Stocks | Cannabis Investments and News. Roots of a Budding Industry.™.
Hey there
If you appreciate PaulCannabis.com, why not consider a small tip of a dollar or 2? It helps to maintain the sites expenses, keeps the site clean of 3rd party banner advertising and makes the site fast loading and FREE!