Originally reported by-Marijuana Stocks | Cannabis Investments and News. Roots of a Budding Industry.™
Can These Two Pot Stocks Compete Against Other Industry Leaders?
As August came and went, we learned quite a few things about the cannabis industry. For one, marijuana stocks are quite resilient to economic turmoil. Although no stock is truly immune to the economic downturn, marijuana stocks have proven to be quite stable when the economy goes awry. Last month, several marijuana stocks pulled in at the high end, 40% or so in gains. Those same pot stocks may have some momentum left for September.
[Read More]
There are a few factors to consider before looking any further. For one, what does a marijuana stock's financials look like? This may seem obvious, but many investors forget to take this crucial first step. While a pot stock like Canopy Growth Corp. (NYSE:CGC) may seem like a solid choice, a careful investigation into its financials shows that it has a great deal of debt. On the other hand, a marijuana stock like GrowGeneration Corp. (NYSE:GRWG) is shows a solid amount of financial security, but investors should look deeper to find the full story.
The second factor we have to consider is what a company is doing to stay competitive. While it may be more obvious for pure-play pot stocks like Tilray Inc. (NASDAQ:TLRY), smaller pot stocks may require more digging to find that information out. With that in mind, here are two pot stocks that could be September buys.
September Marijuana Stock Spotlight: Terrascend Corp.
Terrascend Corp. (OTC:TRSSF) is one of the major gaining marijuana stocks during August. Last month, TRSSF stock climbed by as much as 50%. Year to date, TRSSF stock has more than doubled which is quite a substantial gain. For those who don't know, Terrascend operates as a cannabis operator. In its most recent second quarter, the company reported that net sales had shot up by as much as 170% year over year.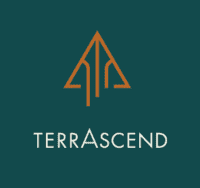 This represents almost CA$50 million in sales. Its adjusted EBITDA, doubled to just shy of CA$11.4 million which is no small feat. The company has continuously been working to expand its footprint in the U.S. cannabis industry. On July 31st, it opened its first Apothecarium dispensary located in the state of New Jersey. In addition, the company has continued to work on the east coast in states like Pennsylvania. With its niche market, TRSSF stock looks like an interesting pot stock to watch as we move forward.
September Marijuana Stock Spotlight: Trulieve Cannabis Corp.
Trulieve Cannabis Corp. (OTC:TCNNF) is one of the most popular MSO marijuana stocks in the industry. In August, TCNNF stock posted a gain of roughly 40% which is similar to Terrascend. Year to date, TCNNF stock is up by as much as 85% which is well above the industry average. What made Trulieve's performance so strong last month was its quarterly earnings report. The company reported a record high revenue amount just north of $120 million. This is a 25% jump over the prior quarter. In addition, Trulieve touted an adjusted EBITDA of roughly $60 million, which is, a 24% jump from the previous quarter.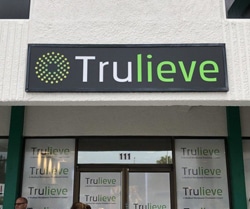 Lastly, Trulieve's profit of around $6.6 million is very substantial in a time when many leading cannabis companies are struggling with sizable debt. Because it works in Florida, Trulieve has a niche market that it is able to capitalize on. The company has also been working to move into states like Massachusetts, that have not yet seen their full potential be reached. With this in mind, Trulieve Cannabis continues to offer investors a pot stock with a lot of future potential.
The post Are These Marijuana Stocks To Buy In September? appeared first on Marijuana Stocks | Cannabis Investments and News. Roots of a Budding Industry.™.
Hey there
If you appreciate PaulCannabis.com, why not consider a small tip of a dollar or 2? It helps to maintain the sites expenses, keeps the site clean of 3rd party banner advertising and makes the site fast loading and FREE!